Metal edging:
sleek and modern
Metal dividers create very modern and stylish edging in the garden or alongside the driveway. Multi-Edge METAL is available in 5 finishes: galvanised, white, black, stainless steel and Corten steel, so there's a suitable version available for every type of garden. It's perfect in combination with all kinds of gravel, grass and garden tiles. Multi-Edge METAL is 7.5 cm high ( 17.5 cm high including soil pegs). Each section is 100 cm long (the effective length is 95 cm as there is some overlap, see the installation instructions for more info). Multi-Edge METAL is 1.5 mm thick. Metal edging is flexible, so it can be bent and laid in shapes, to accompany an undulating garden path for example.
Thanks to the Multi-Edge METALl's attached soil pegs, the edging is very easy to install. The separate sections can be quickly attached to each other with the smart interconnection system, without the need for any tools. These lightweight products are easy to carry, and enjoy a long life thanks to their excellent quality.
Elegant designs
Multi-Edge METAL is available in five finishes, so a suitable version is available for every type of garden. All these versions share the same high quality and long service life.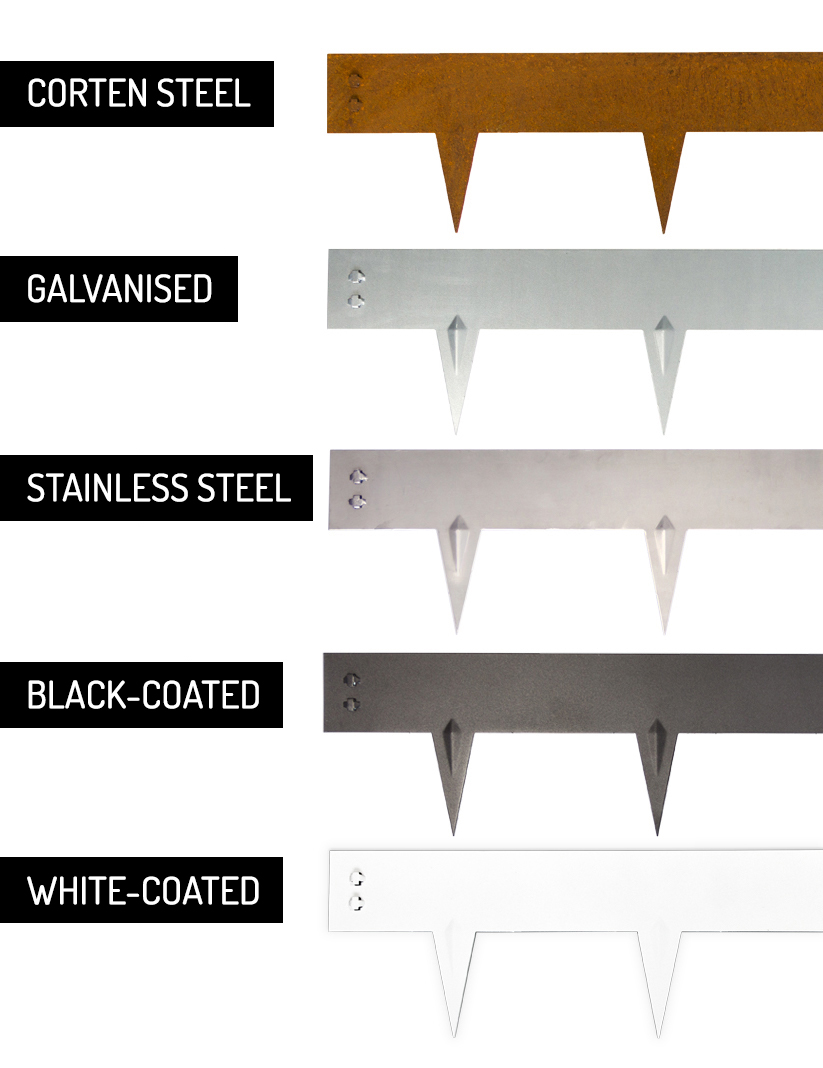 CORTEN STEEL
The rusty weathered appearance of Corten steel edging is unique; modern yet authentic. Corten steel has a long service life, and it's very easy to maintain.
GALVANISED
Extremely strong, and galvanisation makes it resistant to rust. Edging with a metal look.
STAINLESS STEEL (stainless steel 316)
Very modern, and resistant to all kinds of weather. Easy to maintain, and very high quality.
BLACK-COATED
The modern black version. Black Multi-Edge METAL is coated to protect it from the weather.
WHITE-COATED
The modern white version. White Multi-Edge METAL is coated to protect it from the weather.

Specifications:
Length: 1 metre

Note, the effective length is 95 cm as the ends overlap.
Height: 17.5 cm

You drive the pegs into the soil. The height of the edging without pegs is 7.5 cm. The bottom part is driven into the soil. About 4 cm protrudes above the surface and remains visible.
Thickness: 1.5 mm
Weight of each section: 1 kg
Material: Steel, available with various finishes
The Multi-Edge METAL has an optional transparant protective strip available. This strip provides a protective top on the edging to prevent sharp edges for children and animals.

Available in:

Edge protection
Are you installing the Multi-Edge METAL in a place where people or pets can step or fall on the edging? If so, you can optionally choose for a protective strip that can be clamped around the edging. This reduces the risk of accidents to a minimum and makes you feel safe!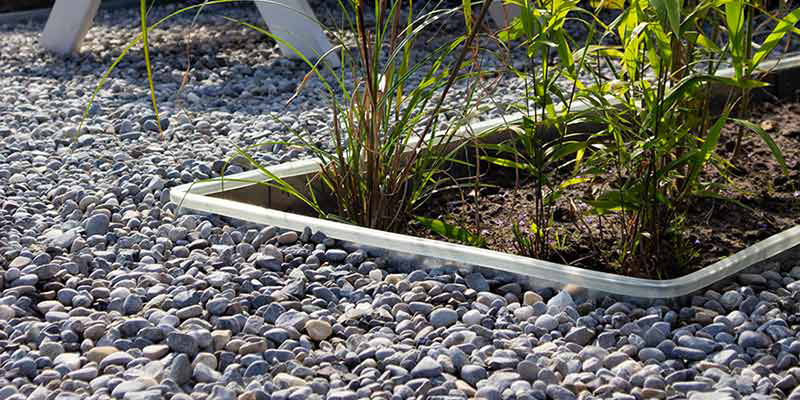 Rapid installation
Installing Multi-Edge METAL is very simple and fast. The separate Multi-Edge METAL sections can be attached to each other with a smart interconnection system (1), so no tools are required. Two sections are simply placed on each other with a slight overlap (2), then connected by a rotary movement (3).
---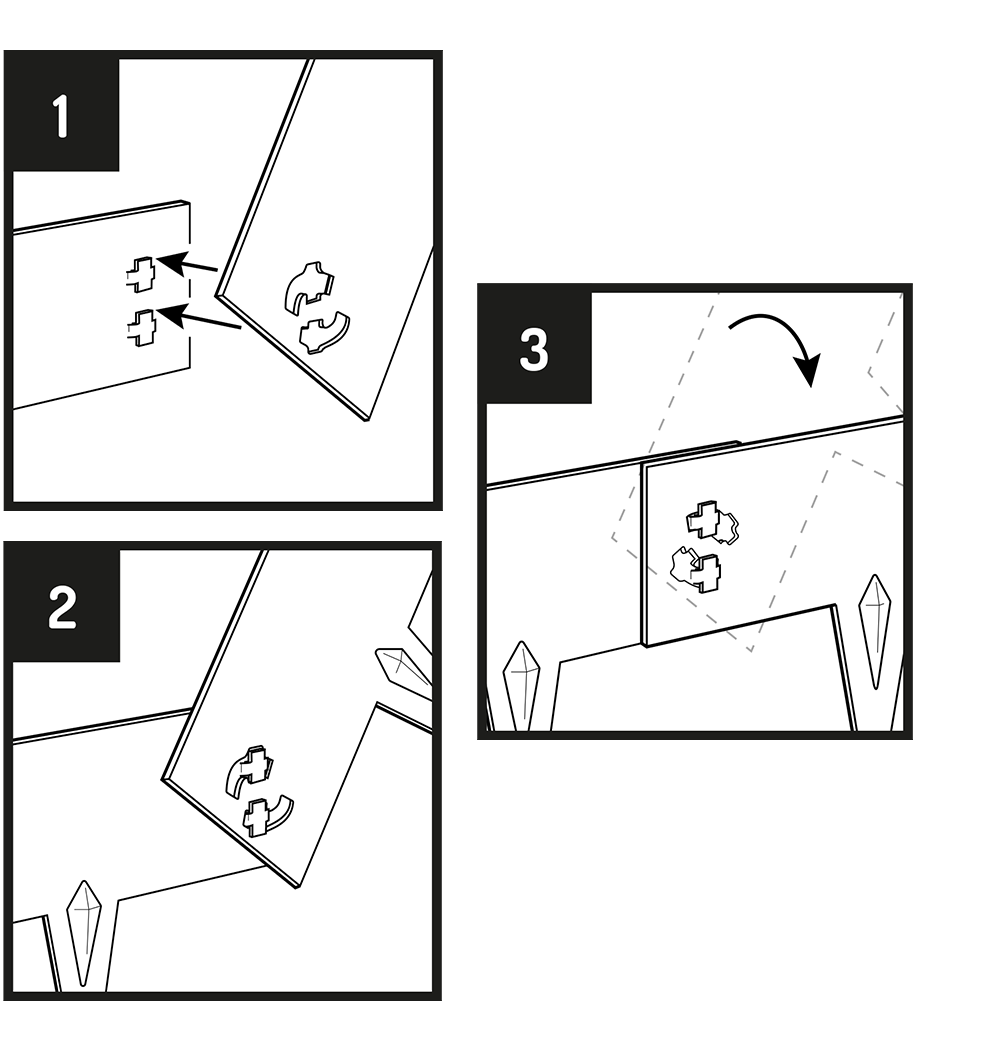 Multi-Edge METAL: the installation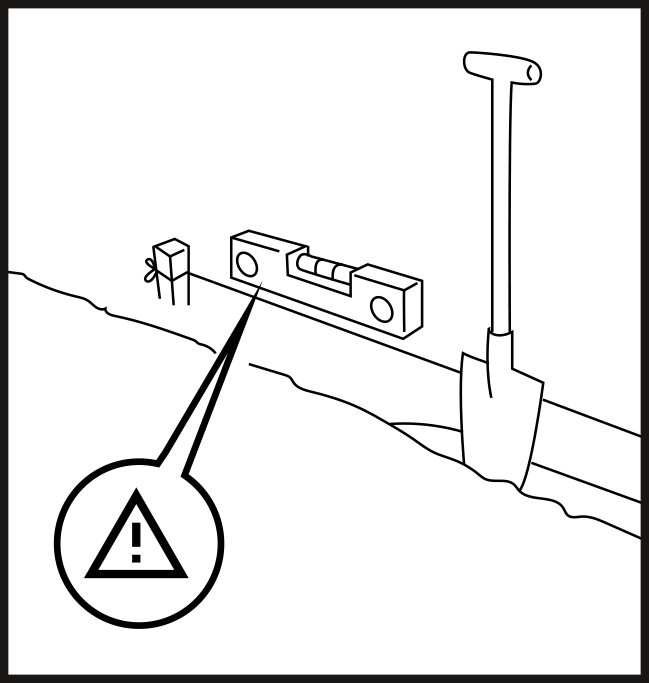 1. Preparation
Mark out the desired contour (straight, curved, etc.) with twine and stakes. Dig a spade about 8 cm into the soil.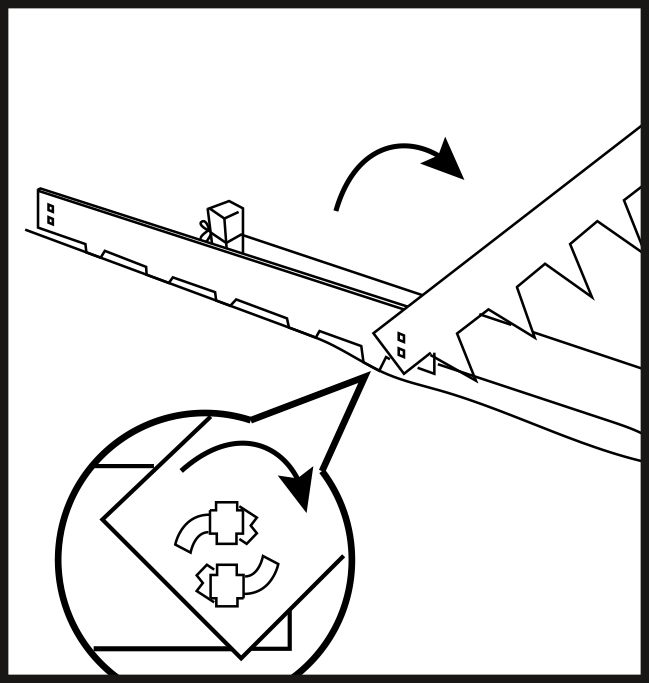 2. Placement
Insert the first segments loosely into the soil and connect the next segments one by one.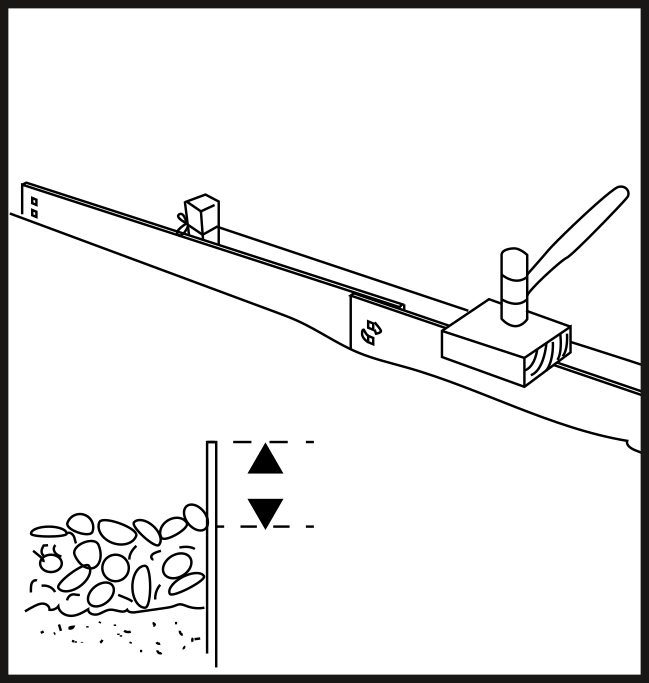 3. Determine desired height
Tap the lawn edging segment gently down to the desired height of the border. For optimum stability, make sure that at least 4 cm is visible above the soil level.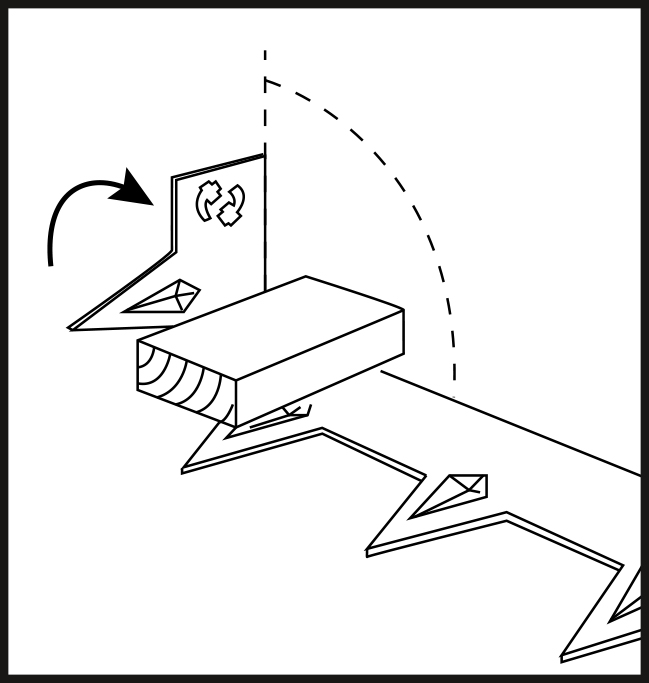 4. Bending into shape
Use a workbench (if using a vice, use wooden blocks to prevent scratches) or a wooden block to bend the segments. Bend the segments by hand to create curved contours.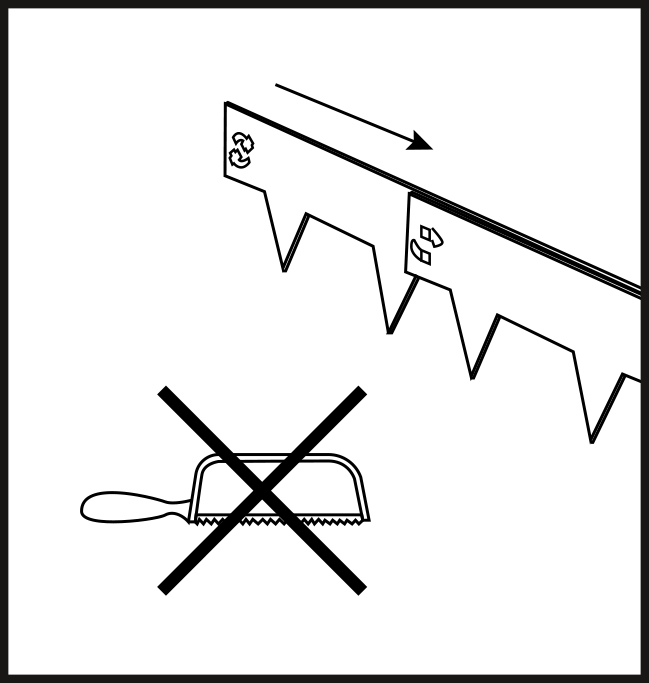 5. Excess length
Sawing off excess length is not advisable. For optimum stability, let excess length overlap.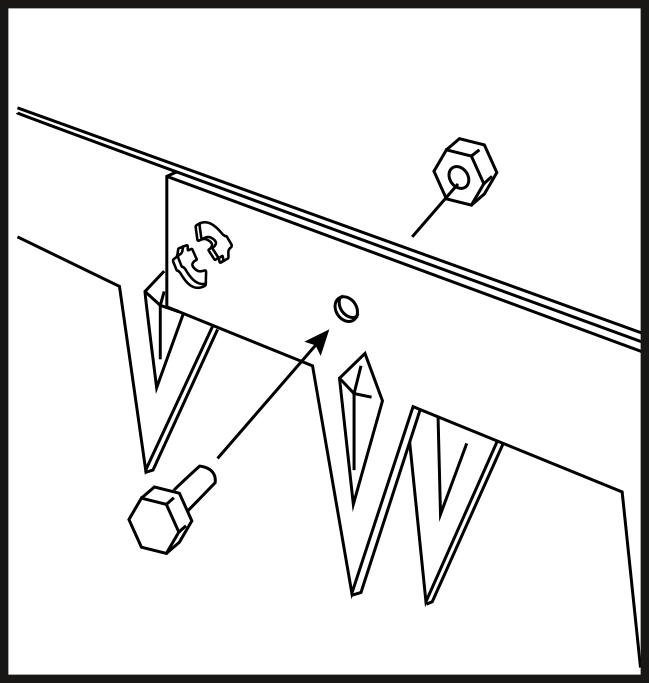 6. Securing into place
Another option is to secure overlapping segments by drilling a hole in them and securing them with a nut and bolt (of the same material as the lawn edging). For a coated finish, apply a primer to the materials to protect them from corrosion.